PTI Security Systems Integrates with BeWhere
by PTI Security Systems | Dec 4, 2019 | IoT, Press Releases, PTI CORE Platform, Self-Storage Industry News, Self-Storage Technology
PTI CORE Platform™ Expands Offerings with Inventory Management and Asset Tracking Solution
[SCOTTSDALE, AZ – December 5, 2019] PTI Security Systems, the global leader in access control technologies for the self-storage industry, announced a new integration with BeWhere, a Bluetooth Asset Tracking solution, through their Internet of Things (IoT) platform, PTI CORE™.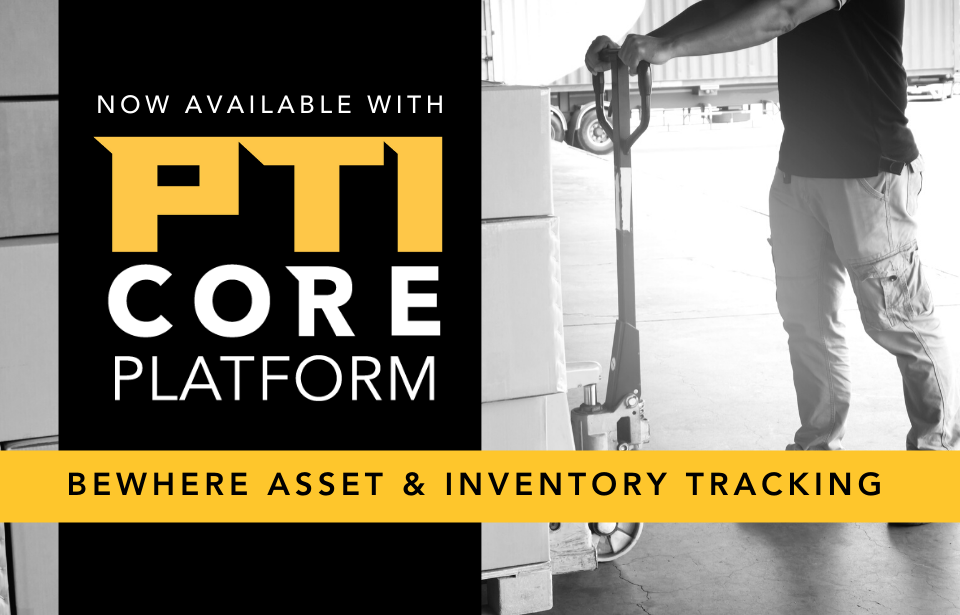 The integration provides PTI CORE users with the ability to attach Bluetooth beacons to portable assets like dollies, carts, ladders, and other equipment to pinpoint their exact location within a self-storage facility. The customizable PTI CORE dashboard displays each asset's exact location in the facility down to the foot.
BeWhere specializes in the design and development of cost-effective innovations in inventory management and asset tracking using Bluetooth technology. The company was the first to market a solution providing long-range, weatherproof enclosures with distinct features such as real-time visibility of location, light exposure, temperature, and whether the equipment is in transit or at a facility.
"Well managed inventory, tools, and equipment can improve efficiency and increase customer satisfaction," said Nathan Davenport, Product Manager of PTI CORE. "Through the collective integration of BeWhere and PTI CORE, we aim to provide self-storage facilities with a cost-effective solution to eliminate theft and reduce wasted time so employees can focus on revenue-generating activities."
For more information about PTI CORE integrations, cloud software, and the PTI Marketplace, please visit www.ptisecurity.com/products/core/.
# # #
About PTI Security Systems: With over 40 years of experience and 40,000 installations in more than 30 countries, PTI Security Systems (ptisecurity.com) is the most trusted name in self-storage security. PTI provides the most innovative, durable, and reliable security products available today in addition to a wide range of integrated security solutions that help create a seamless experience for both tenants and self-storage operators.
Media Contact:
Chadwick Macferran
cmacferran@ptisecurity.com
View original publication here:
https://ptisecurity.com/pti-security-systems-integrates-with-bewhere/?utm_source=Social&utm_medium=LinkedIn&utm_campaign=CORE%20Integrations&utm_content=BeWhere%20Press%20Release