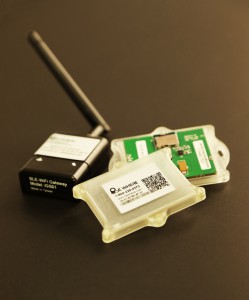 About BeWhere Inc.
BeWhere  (TSXV: BEW) (OTCQB: BEWFF) is a Mobile Internet of Things ("M-IOT") solutions company that designs and sells hardware with sensors and software applications to track real-time information on non-powered fixed and movable assets, as well as monitor environmental conditions. The company develops mobile applications, middle-ware and cloud-based solutions that stand-alone or that can be readily integrated with existing software.  
BeWhere' solutions are cutting edge, using the latest available cellular technologies (LTE-M and NB-IoT) and offering customers low-cost sophisticated technology to implement a new level of visibility to their businesses. 
Follow BeWhere on Facebook, LinkedIn, Twitter, Instagram and YouTube 
BeWhere Inc., a wholly owned subsidiary of BeWhere Holdings Inc. (TSXV: BEW).
BeWhere Team
The founders and management team of BeWhere were co-founders or early-stage employees of telematics companies. It's there where they gained the appreciation of the importance of not only tracking vehicles (and trailers) but also of tracking the stuff on them. The challenge was always finding a way to elegantly and cost-effectively accomplish this – the genesis of the BeWhere concept. Turns out that challenge applies to a very wide variety of business problems.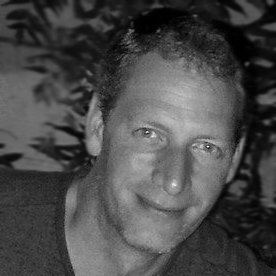 Owen Moore
Chief Executive Officer and Director
Mr. Owen Moore, B.Sc., M.Sc, is the President and CEO of the Company.
Moore was President and Co-Founder of Grey Island Systems International until successfully selling the company in October 2009. Shortly after earning his M.Sc. at York University, Mr. Moore co-founded Grey Island Systems International, a publicly traded Canadian/U.S. manufacturer and seller of real time internet-based vehicle monitoring and predictive arrival systems. In his roles there, first as CFO then as President, Mr. Moore drove an almost 50-fold increase in revenue to $24 million in less than ten years. In November 2012, Mr. Moore joined BSM Wireless as the Executive Vice President of Sales.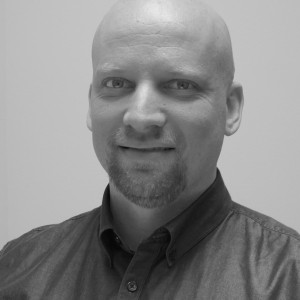 Chris Panczuk
 Chief Operating Officer and Director
Chris Panczuk is one of the co-founders President of BeWhere Inc and COO of BeWhere Holdings.
Prior to BeWhere Chris was VP of Enterprise Sales at BSM Wireless Incorporated; with responsibility for building and designing specific solutions for key verticals, and advocating enterprise account relationships through advancement of business solutions.  Chris was with BSM from the beginning when it was established in 1999.  He has been in the GPS and Telematics industry for 16 years; a specialist in the field, Chris has shared his knowledge as a speaker at related conferences for both Police and fleet management applications.
Outside the office Chris has volunteered at the Hospital for Sick Children for over 15 years and was a recent recipient of the Presidents award in the category of Innovation to Drive  Impact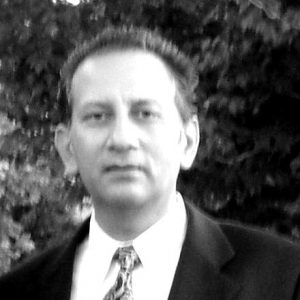 Rajiv Khanna
Rajiv Khanna, CPA, CMA, is BeWhere's CFO.
Mr. Khanna brings over 33 years of senior executive finance experience across multiple industry sectors; including telematics, business services, manufacturing and consumer packaged goods. Mr. Khanna has particular focus on M&A, acquisition related integration, continuous financial disclosure and IFRS conversions and ERP implementation.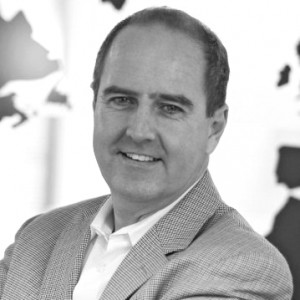 Brian Boychuk
Senior Vice-President, Sales and Marketing
Mr. Brian Boychuk is the Senior Vice President of Sales & Marketing.
Brian  was a Co-Founder of  Grey Island Systems International  along with Owen.  In his roles there, first as VP Sales and Marketing and then as Executive Vice-President of Business Development, Brian was instrumental in establishing the profitable niches and landing the marquee clients in EMS, Public Works and Public Transit.  Grey Island was multi-year recipient of Deloitte Technology Fast 50 and Profit 100 honours.     Prior to that, Brian held various roles in Marketing and Market Research in the Utilities, Logistics as well as with an Enterprise Asset Management software vendor.  Most recently has been providing consulting advice to early stage and start-up companies.   Brian has a B.Sc. in Statistics from Western University.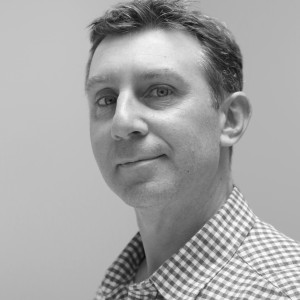 Carmen Morra
Vice-President, Operations
Carmen Morra is BeWhere's VP of Operations.
Mr. Morra has over 17+ years of information technology experience, including serving as the Director of Field Services and Customer Support at InterFleet Inc, a division of WebTech Wireless Inc. During his time at InterFleet, Mr. Morra led Field Service Teams and directed Customer Support for both domestic and international operations. Mr. Morra provides BeWhere Inc. with a wealth of industry experience as he has devoted the last 5 years to product Management in the telematics and GPS fleet management industry. As part of his duties at Bewhere Inc., Mr. Morra will manage the internal operations according to BeWhere's strategic direction and growth objectives, including hardware and software design and overseeing the delivery schedule for BeWhere's product line.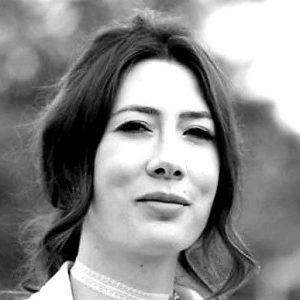 Margaux Berry
Vice-President, Strategy and Growth
Margaux, Msc. Finance, joined BeWhere in 2016 initially as Director of Business Development and now VP of Strategy and Growth.
Margaux started her career as an Equity Analyst Associate at Beacon Securities. A few years later, and after developing significant experience and networks in the financial industry, Margaux started her own consulting company, helping private and public companies on various aspects including M&A, financial modelling and investment banking with companies such as GuestLogix (GXI), Convalo Health (CXV), Patient Home Monitoring (PHM), etc. As part of the EMD First Republic Capital Corp., Margaux worked on the initial funding of BeWhere in February 2016, and then joined BeWhere to grow its business with sales, international partnerships and public presentations around the world. Margaux has a M.Sc. in International Finance from the Institut d'Administration des Entreprises in France.
Nauby Jacob - Director
Mr. Jacob, Vice President of Products and Services at Bell Mobility, has more than 20 years of global and Canadian telecom product development and management experience. Nauby has been instrumental in the development of Bell's most innovative wireless solutions over the past 10 years, including the company's leading Internet of Things and Smart City technologies.
Joanne De Laurentiis - Director
Retired in 2016 as President and CEO of the Investment Funds Institute (IFIC), Joanne De Laurentiis was also CEO of Credit Union Central of Canada, Mondex Canada and Interac. Before moving into executive leadership roles, she served as Vice-President, Public Affairs for the Canadian Bankers Association and was chief of staff to a Minister in the Ontario Government. She has served on many business and not-for-profit boards including IFIC, Interac, Mondex, Cumis Insurance, Credential Financial, AgriFinance, Ethical Funds, Concentra Financial, the Ontario Lottery & and Gaming Corporation, the Toronto Board of Trade and St. Stephen's Community House.
Joanne De Laurentiis has excelled in creating fit-for-purpose governance and management structures; initiated and led marketing, research and strategic planning initiatives; developed and maintained strong regulatory, government and business relationships; and contributed to the development of sound regulatory and legislative frameworks for the financial services sector.
Joanne currently serves on the Boards of the Toronto Transit Commission, Peak Financial Advisory Council, PIMCO Canada Independent Review Committee, Dealnet Capital, the Canadian Foundation for Economic Education, and the National News Council. She holds a master's degree in Political Science from Western University.
Paul Christie - Director
Mr. Christie, is a former director of Grey Island Systems International Inc. Mr. Christie also served as the Supervisor of the Toronto District School Board for the 2002-2003 and 2003-2004 school years. Prior to that Mr. Christie was a Toronto and Metro Councillor for the Metroward of East Toronto from 1985-1997. From 1991, he served as a Toronto Transit Commissioner, becoming its chair in 1994. He has also served as a Board Member of Toronto East General Hospital, The Riverdale Hospital, O'Keefe/Hummingbird now the Sony Centre for the Performing Arts, the Toronto Zoo, the City of Toronto Non-Profit Housing Corporation (Cityhome) and a variety of community agencies.

Edward Kulperger - Director
Edward Kulperger is the Vice President, Europe at Geotab, Inc. With over 15 years of experience in the telematics industry, he has lead sales, marketing, operations, and business development activity on a global scale where he has delivered end-to-end and platform applications to the international telematics, automotive, fleet transport, leasing and wireless sectors. Mr. Kulperger has been a speaker at many telematics and technology conferences in Europe and North America, where he advocates the use of leading-edge technology for environmental, as well as socio-economic benefits. Before leading Geotab's Europe expansion, he was Vice President of Business Development at Geotab and before that was Vice President of Business Development at WebTech Wireless. He studied International Finance at Concordia University in Montreal after attending New England College in New Hampshire.