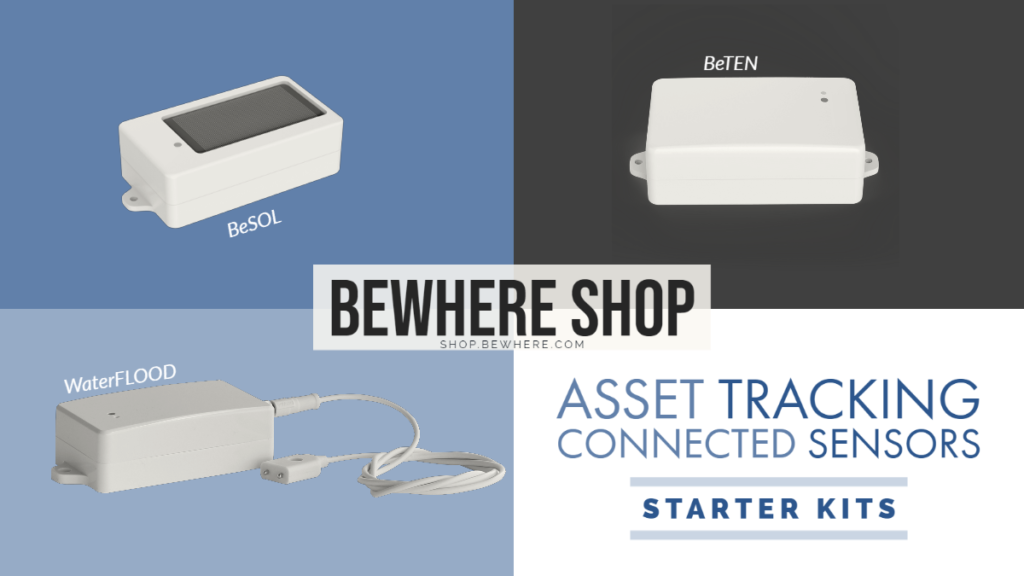 Low-cost Asset Tracking and Connected Sensors
We focus on enabling our partners and their end-users to introduce asset tracking and/or connected sensor applications to problems that previously lacked practical solutions, until now. We do this by developing innovative low-cost and sophisticated technologies using the new low-power 5G cellular networks LTE-M and NB-IoT.
Our Starter Kits are intended to allow new potential resellers, developers and end-users a simple way to experience the disruptive Mobile IoT revolution. We start with a subset of devices within our expanding portfolio.
The Kits include a limited quantity of devices and access to our simple web-based application (which uses our API's), documentation and support. Shipping is included.
For markets outside of North America or for more information, contact us here.
For larger orders, or once you have tried the devices and wish to purchase more, please contact us at info@bewhere.com.
BeWhere is a B2B company. To become a reseller, please contact us at info@bewhere.com.