Nordic-powered asset tracker monitors location of valuables or dependents
BeWhere's BeMini uses Nordic nRF52840 SoC's Bluetooth LE connectivity to transmit asset location and sensor data to smartphone.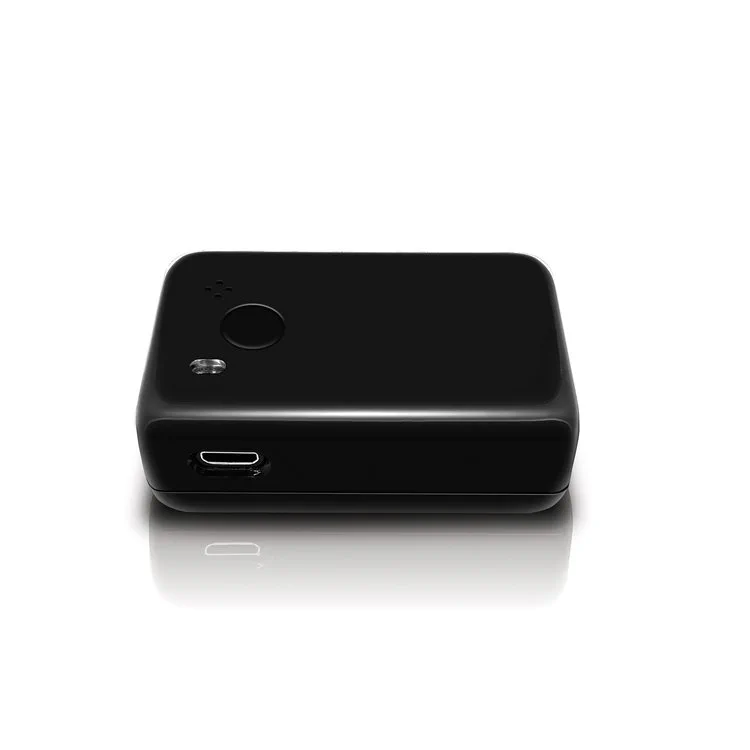 Nordic Semiconductor today announces that Toronto, Canada-based BeWhere, an inventory management and asset tracking technology company, has selected Nordic's nRF52840 Bluetooth® 5.2/Bluetooth Low Energy (Bluetooth LE) advanced multiprotocol System-on-Chip (SoC) to provide the core processing and wireless connectivity for its 'BeMini' asset tracker. The solution enables consumers and businesses to track, monitor, and manage a wide array of valuable materials (such as vehicles, drones, and industrial assets) or dependents (such as pets/animals, children, and individual employees).
Location and sensor data
BeMini is a compact, low power asset tracking device featuring various sensors—including light, temperature, humidity, and barometric pressure (to identify altitude when the device is located in high-rise buildings)—to provide up-to-date environmental data. The device also includes GPS, Wi-Fi, cellular IoT, and Nordic SoC-enabled Bluetooth LE wireless connectivity for remote location/proximity monitoring applications. When GPS location-based service is not available, the integrated Wi-Fi functionality can be used instead for micro-location.
Using the Bluetooth LE connectivity provided by the Nordic SoC, the location and sensor data can be relayed from the tracker to a user's Bluetooth 4.0 (and later) smartphone, from where an iOS and Android companion app can be used to track BeMini devices attached to assets, as well as configure the settings for each device. In addition, the data can be transmitted to BeWhere's Cloud-based web portal using a cellular IoT network, or alternatively integrated into an organization's existing software via a proprietary application programming interface (API).
The most important hardware features of Nordic's nRF52840 for BeMini were the powerful Arm CPU capacity, large memory capacity, Bluetooth 5.2 support, and low power consumption
Alban Hoxha, CTO at BeWhere
The sensor and algorithm data processing capability for BeMini is powered by the Nordic nRF52840 SoC's 64MHz, 32-bit Arm® Cortex® M4 processor with floating point unit (FPU). The Arm Cortex M4 processor is designed to support the Floating Point and Digital Signal Processing computations typical of high-end wireless applications. The processor is combined with a 2.4GHz multiprotocol radio (supporting Bluetooth 5.2, ANT™, Thread, Zigbee, IEEE 802.15.4, and proprietary 2.4GHz RF protocol software) and a generous 1MB Flash and 256kB RAM memory allocation.
To optimize battery life before recharge, BeMini uses an 830mAh battery and takes advantage of the ultra-low power characteristics of the Nordic SoC. The nRF52840 has been engineered to minimize power consumption with a fully-automatic power management system that reduces power consumption by up to 80 percent compared with the nRF51 Series.
The nRF52840 provides full Bluetooth 5 support including 2x on-air raw data bandwidth (2Mbps); 4x range; 8x broadcasting ability with advertising extensions that increase the advertising packet payload size to 251 bytes, and an improved channel coexistence algorithm. The nRF52840 SoC is supplied with Nordic's S140 SoftDevice, a Bluetooth 5.2-certified software protocol stack for building long range and high data throughput Bluetooth LE applications. The S140 SoftDevice offers concurrent Central, Peripheral, Broadcaster, and Observer Bluetooth LE roles, and supports high throughput and long range modes as well as advertising extensions.
Powerful processing
"The most important hardware features of Nordic's nRF52840 for BeMini were the powerful Arm CPU capacity, large memory capacity, Bluetooth 5.2 support, and low power consumption," says Alban Hoxha, CTO at BeWhere.
"In addition, Nordic's online support through the Nordic DevZone forum, technical information, great reference designs, and fast response times were important factors in our decision to use the Nordic solution."
For original post, please click here.