BeWhere Inc and Grove Corporate Services Ltd (TSXV: BEW) (OTCQB: BEWFF)
We are pleased to introduce you to BeWhereInc. (TSXV: BEW) (OTCQB: BEWFF) as our next client feature! BeWhere is a Mobile Internet-of-Things company that develops and manufactures GPS trackers designed for monitoring objects of all scale. The Company sells about 80,000 new devices every year, both to enterprises and individuals, and is working on large-scale projects with organizations such as the City of New York, Bell Telecom, Rand McNally, AT&T, and T-Mobile.
BeWhere's tracking devices are equipped with motion sensors that can deliver real-time data about the movement of goods in transit or at a warehouse. Other sensors can report data on the condition of those goods such as temperature and humidity. Insights gained from the data that asset tracking provides make an impact on BeWhere clients' operating costs, improving supply logistics and inventory in times where the world is going through a major supply chain crisis.
Learn more about the Company on their website: https://bewhere.com
#capitalmarkets#technology#IoT#supplychain#dataanalytics#GroveClientHighlightSeries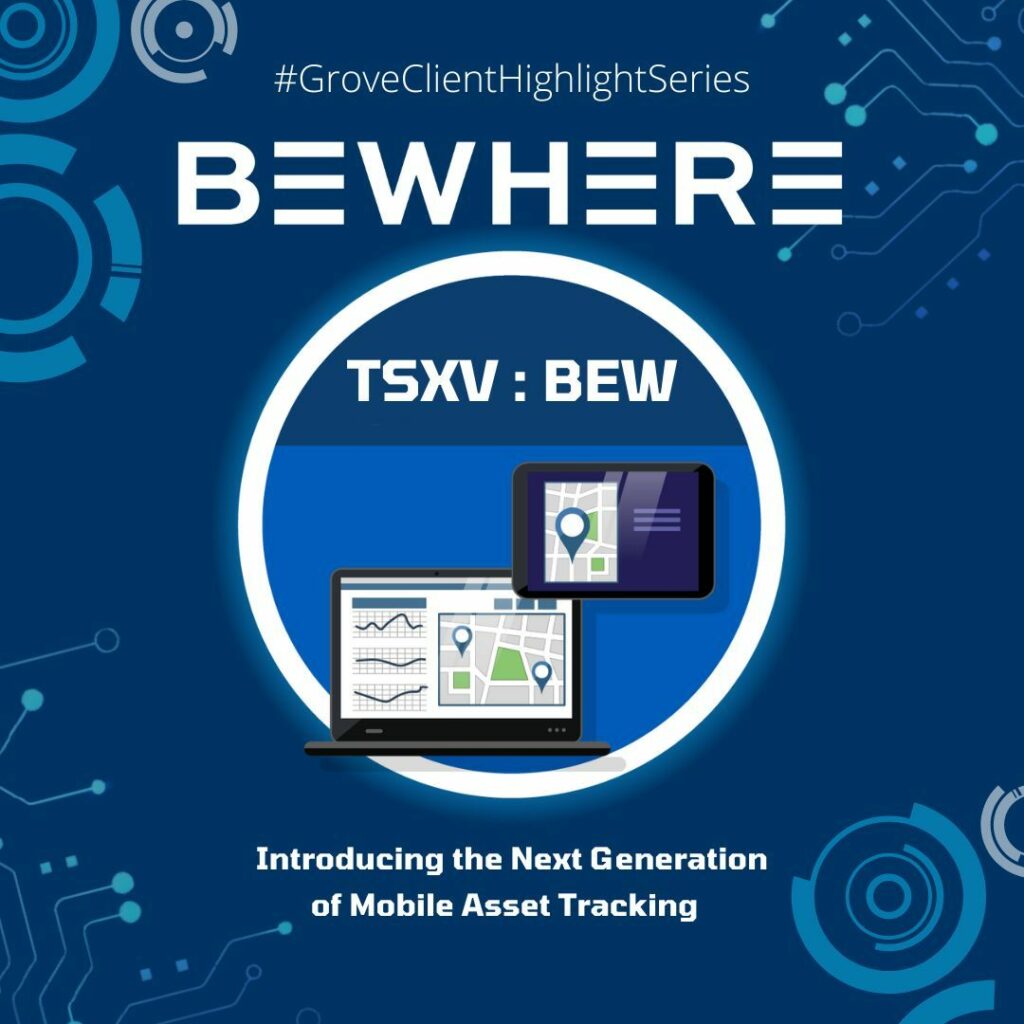 For original post from Grove Corporate Services Ltd, click here.