Introducing Bluetooth® alternative to active RFID
BeWhere is first to market a solution providing long range (up to 250 meters), weather proof enclosure (IP68 rated) and features rich functionality using Low-Energy Bluetooth®:

Locate Inventory through online mapping: Android, IOS, Windows
Find inventory, equipment and tools in buildings / job sites
Automate Inventory pick-up and drop-off times
Provides sensor (temperature, light, accelerometer) information on goods
Receive automated notifications to prevent inventory / equipment loss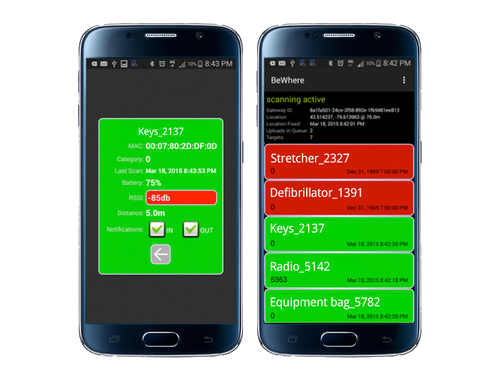 Connect with mobile devices
Provide data on inventory that has been assigned to a specific vehicle, geographical location, or area within a building or site
Locate inventory in buildings and on job sites through audible alerts, flashing LED lights
Determine proximity of inventory through distance measurement to phones and tablets
Track through the Web Portal
Real time Inventory / Equipment location with the ability to pre-assign inventory to a specific vehicle, building or job site
Distributed Inventory / Equipment map based location information to all authorized users on all platforms (Android, IOS, Windows)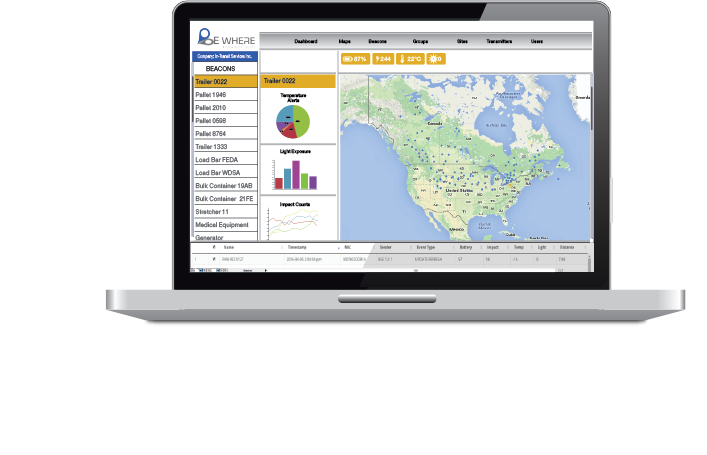 Features
Our Beacons come equipped with the below features. At BeWhere, we are always trying to improve our hardware and software so keep an eye on what's new!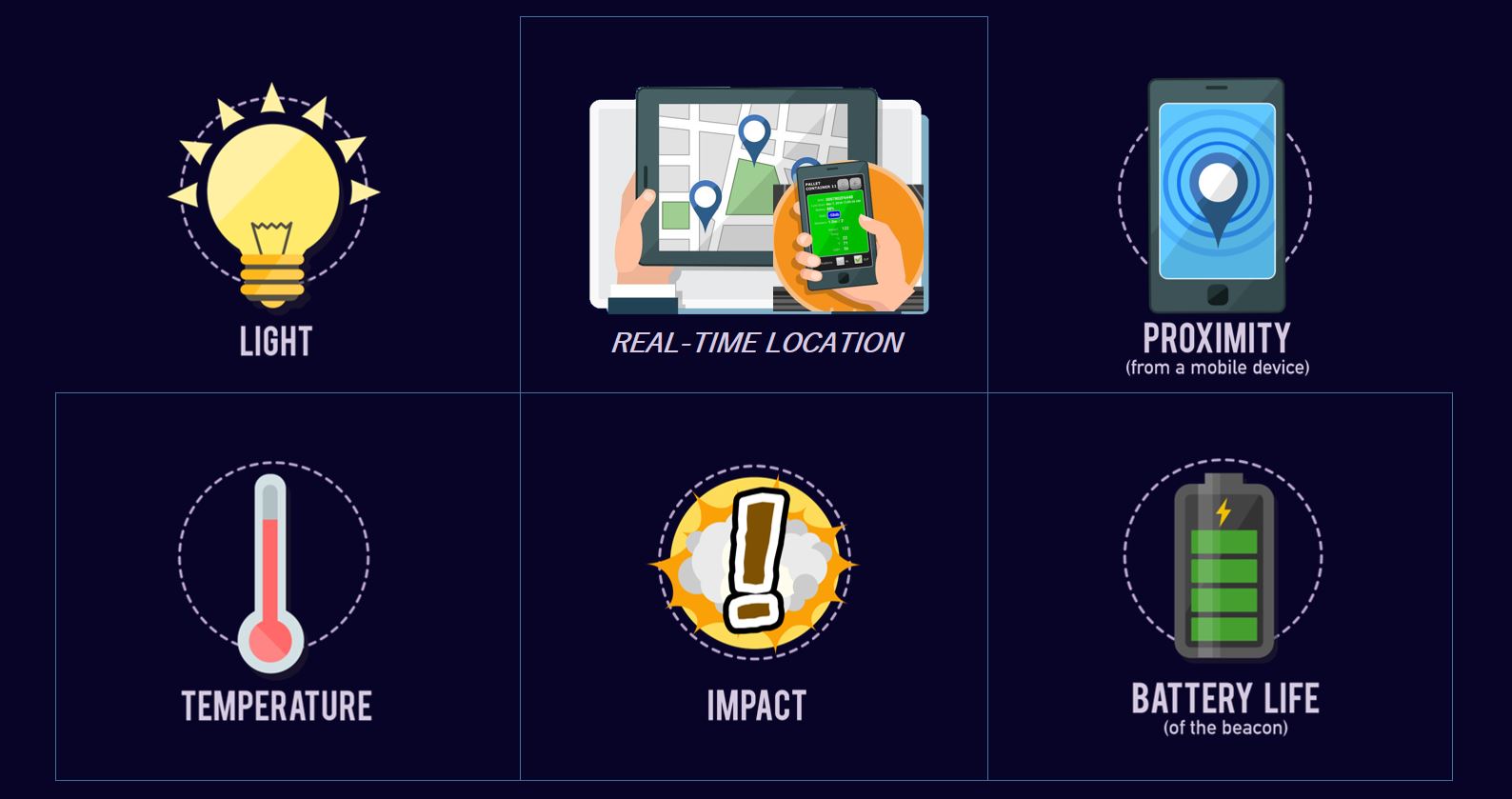 And more!