BeWhere Update: Assured Telematics Announces Three New Developments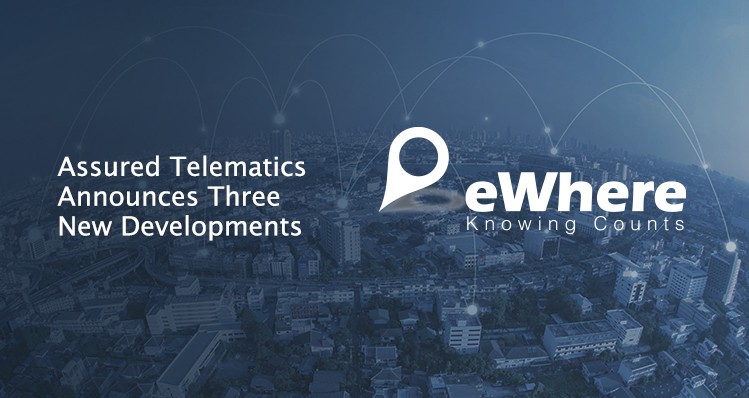 Milton, MA. June 30, 2018. With Assured Telematics, you can be sure of innovations that make use of the latest technological trends to help make telematics and fleet management easier.
A known leader in the telematics services space, Assured Telematics has a series of good news to share!
Assured Telematics, along with one of their most trusted and proven hardware partners, BeWhere, has just received certification by Verizon for the LTE Cat M1 network. Verizon launched the network only in May 2017, providing a fast, secure, and wide coverage for Internet of Things (IoT) devices. BeWhere is among the first asset trackers to obtain such certification, and be part of Verizon's first commercial LTE Cat M1 network.
"Getting certified by Verizon is a big deal for us, and for our customers as well. It proves that our asset trackers are all FCC-compliant and uses the fastest communications standard.  Working with Verizon also extends our capabilities with the telecommunications company's international network support," relates Owen Moore, BeWhere's chief executive officer.
"International roaming is important because it allows devices to operate in different countries, so if your assets crosses borders, you can still easily locate it, even in real-time," says Frank Pellitta, Assured Telematics CEO.
Assured Telematics is ready to take advantage of this development. The company has recently completed full integration of BeWhere's technology into the MyGeotab platform. This means that you can see all your assets and your vehicles right on the MyGeotab map.
The move has made it easier for users to keep track of everything on their MyGeotab platform rather than switch from one platform to the other. This makes it easier for you to manage both your fleet and your assets, allowing you complete visibility of where these are at any given time.
Assured Telematics has also taken it further.
The company has not only made it easier for you to see assets and vehicles. They've also introduced innovations to make it easier for you to search.
According to Assured Telematics chief product development officer, Gillian Houghton, "We have long been a believer of responsive development and collaborative evolution. With its responsive development philosophy, Assured Telematics has been very receptive of the improvement ideas that are suggested by our users, and the company's developers have always tried to add improvements that made sense. This means that suggestions from the company's users soon become new features and functionality."
She adds, "Assured Telematics also believes in collaborative evolution, wherein new functionality and improvements suggested by our users are immediately available to all of our users. This helps ensure that everyone will enjoy the new updates and features, and encourage all our users to share their new ideas, innovations, and best practices with the community."
Listening to its users, Assured Telematics now has George, the first voice recognition platform for Geotab. Users can now voice-search for assets, drivers, and vehicles.
"Voice recognition is something that most of us are already using. If you have an iPhone, you would probably ask Siri to look up the nearest Italian restaurant. Or you might ask Alexa to turn the lights off.  We all know that is how convenient these systems are, so why not include voice recognition on your telematics platform?" Says Frank Pellitta, Assured Telematics CEO.
Original post here: https://www.assuredtelematics.com/blog-details.php?id=1137